Madam Walker Hair Products
Over a century after Black beauty icon Madam C.J. Walker launched her namesake brand (becoming one of the first women self-made millionaires in the process), MADAM by Madam C.J. Walker, the new beauty and haircare line by Sundial Brands — makers of Shea Moisture and Nubian Heritage — announces the launch of the new brand inspired by the legend herself.
With eleven new products, MADAM by Madam C.J. Walker features damage-defying formulas designed to respect, protect, and perfect the wide range of styles worn by women of color. 
For launch, MADAM by Madam C.J. Walker is collaborating with Walmart – the leading retailer that helps people around the world save money and live better – to bring the product line to over 3,000 stores nationwide and online at Walmart.com.
From Black Enterprise...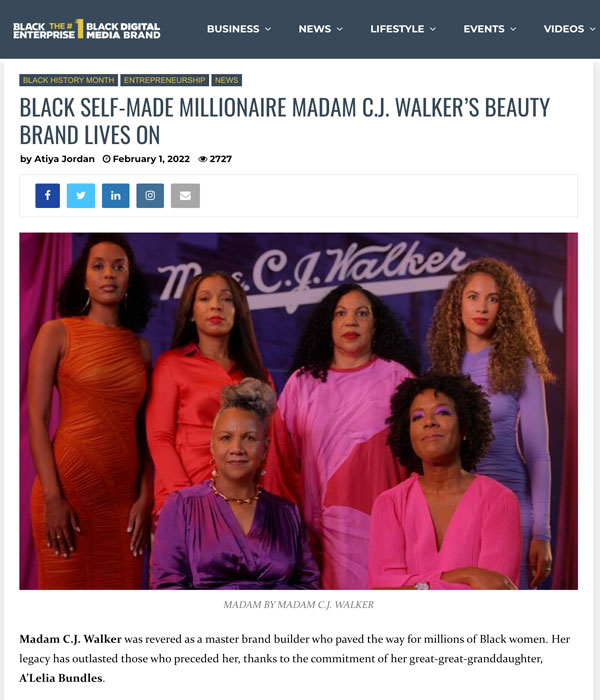 From PRWire...